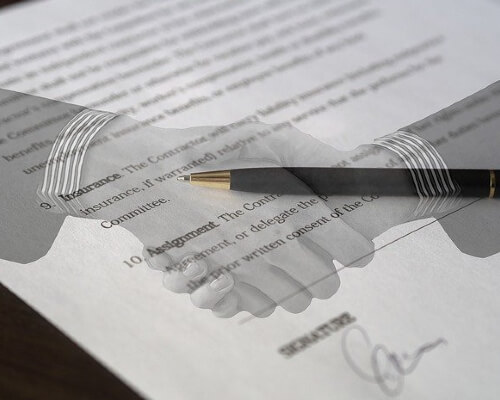 COMMERCIAL AGREEMENTS & BUSINESS TRANSACTIONS
SRK represents both private and public companies and advises clients on a broad range of local and international business and commercial transactions, including strategic alliances and corporate partnering agreements. We structure and negotiate both standard commercial transactions in varied industries, as well as more complex transactions. We regularly deal with business arrangements pertaining to marketing, distribution, resale, supply, licensing, OEM, consulting, sub-contracting, professional services, research and development, and agency agreements.
Business development strategy will likely impact the type of business partnering arrangements and agreements that you enter into. If the business strategy is to market a product or service as a standalone offering then the partnering arrangements will most likely take the form of distribution and collaboration agreements of various sorts. If the strategy is to market a technology as a component, then the business partnering arrangements and agreements will most likely take the form of OEM agreements. In either case, critical issues such as reporting, payment provisions, consequences of termination, and the like need to be carefully addressed and tailored to the business arrangement.

Our current clients range from early stage start-ups to large multi-national corporations, covering such industries as software, e-commerce and internet, financial services, fintech, life sciences, biotechnology, media, mobile, energy and hardware. We have hands-on experience in structuring, negotiating, and drafting commercial and technology-related agreements of varying scope and complexity, from basic end-user license agreements to strategic alliance agreements, Software-as-a-Service agreements. Our understanding of the concerns of both sides of the transaction enable us to efficiently facilitate the closing of agreements while protecting the interests of our clients.
SRK provides high quality, personalized legal services. We are a law firm that approaches every assignment with professional expertise and an in-depth understanding of our clients' business objectives. Many of our clients have operations or customers worldwide, and we are committed to the time standards of a global community.
Did you like the content? Share it on social media:
Representative Transactions:
COMMERCIAL AGREEMENTS & BUSINESS TRANSACTIONS
+972-8-936-0999 
914-240-8816 (USA)
Fax: +972-8-936-6000
Cell: +972-52-839-9717