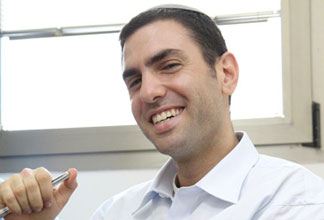 Yehuda received his legal education from Bar-Ilan University and has been a member of the Israeli Bar since 2005.
Yehuda began his career in the Military Advocate General's (MAG) Program as a Military Prosecutor and Lecturer in the Military Law School.
After completing his military service, Yehuda spent a number of years studying Biblical and Talmudic law, as well as guiding year-long study groups on Biblical ethics, at the Hesder Yeshiva in Yeroham, located in the heart of Israel's Negev desert region.
Yehuda previously worked as an associate in the international corporate department of one of Israel's leading lawfirms, as well as spending time in an in-house role in a large Israeli company.
Yehuda represents companies in all aspects of their development; incorporation, corporate governance, public and private financing and commercial contracts, with particular emphasis on corporate strategic transactions,  technology related agreements and Angel and Venture Capital related financing.
Yehuda's rich and varied background ranging from commercial law, military law, legal education and trial law, couples with his wide-ranging legal education to allow for an insightful and proficient approach to our clients unique business needs.