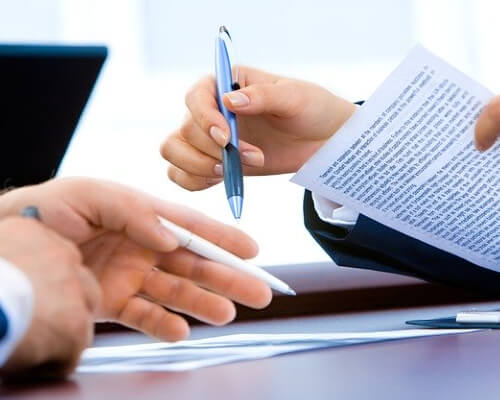 CORPORATE STRUCTURE & GOVERNANCE
When founders come together to form a business entity, that entity can take one of several forms, and can be managed and operated very differently depending on the needs and objectives of the founders. In addition, there are other considerations, such as tax planning consequences that may impact on choosing one form of entity over another. The most common form of business entity is the corporation in which shares represent ownership interest in the entity. Another very common form is the LLC in which units represent ownership interest. Regardless of the form of entity that you choose, its articles of incorporation (or operating agreement in an LLC) are a basic and critical document that will govern the management of that enterprise.
The articles will address fundamental substantive and structural issues that need to be decided at the outset of a business venture. For example, what will be the composition of the board of directors that will manage the company and what will be the scope of the board's authority? More specifically, what matters will require shareholder approval and what matters may be decided by the board? Some other critical issues include:

• The capital structure of the company (common stock, ordinary shares, preferred shares, and the amount of shares that are authorized for issuance),
• The rights and preferences that may attach to the various types of shares,
• Shareholder voting and if applicable, veto rights,
• Majority required for approval of decisions of the board and shareholders,
• Nomination and replacement of officers and board members.

Being that these are fundamental issues that underlie the business relationship among the founders and the manner in which they wish to implement their vision, the first document that will typically precede the articles of incorporation is the founders' agreement. This agreement sets out the rights and obligations of each founder ranging from respective ownership interest, membership on the board, performance obligations, and other commercial issues that go to the core of the business relationship among the founders.
In parallel, and following incorporation of the chosen entity, the corporation takes on a legal form that needs to be sustained according to applicable laws, regulations and the articles of incorporation which are essentially the entity's constitution. Board and shareholder meetings need to be convened, as appropriate. Resolutions by unanimous written consent may often dispense with the need for meetings and reporting obligations need to be monitored carefully to ensure that the entity is operating in good standing.
Proper corporate governance is essential in the life of any corporation, be it private or public. Heightened reporting and governance requirements are imposed on publicly traded companies by the securities authorities and stock exchanges on which the entity's shares may be listed. Compliance is strictly monitored by the relevant authorities and failure to maintain the proper practices can lead to serious consequences.
Once the corporation is up and running, in most cases it will require capital infusions in order to sustain its activities. These can be accomplished through private placements, loans, public financings, and various other forms of financing transactions. Other agreements and arrangements that are critical to the entities day to day operations include employment and consulting agreements, employee incentive plans, banking documents, and certifications.
We advise our clients on a full range of corporate issues, ranging from inception to winding-up. We regularly deal with issues relating to corporate structure and formation, corporate governance, capital raising transactions, and general corporate advice. We negotiate, draft, and review shareholder agreements, founders agreements, shareholder agreements, lease agreements, stock option plans, and employment contracts.
We represent both private and public companies and advise our clients on a broad range of local and international business and commercial transactions. We structure and negotiate both standard commercial transactions in varied industries, as well as more complex transactions. We regularly deal with business arrangements pertaining to marketing, distribution, resale, supply, licensing, OEM, consulting, sub-contracting, professional services, research and development, and agency.
Our current clients range from early stage start-ups to large multi-national corporations, covering such industries as enterprise software and services, e-commerce, financial services, fintech, cloud-based services, internet offerings, systems maintenance and security, medical devices, pharma, life sciences, biotechnology, media, mobile applications, energy, manufacturing and hardware.
SRK provides high quality, personalized legal services. We are a law firm that approaches every assignment with professional expertise and an in-depth understanding of our clients' business objectives. Many of our clients have operations or customers worldwide, and we are committed to the time standards of a global community.
Did you like the content? Share it on social media:
Representative Transactions:
CORPORATE STRUCTURE & GOVERNANCE
+972-8-936-0999
914-240-8816 (USA)
Fax: +972-8-936-6000
Cell: +972-52-839-9717